This is an old revision of the document!
---
Sonatas of Sleep/LESS
A sonic sanitarium for information shock-workers
-
FRIDAY NIGHT
4:30-6:30 (4th set), 08/09/2018
IOANA VREME MOSER (Timișoara, Romania / Berlin)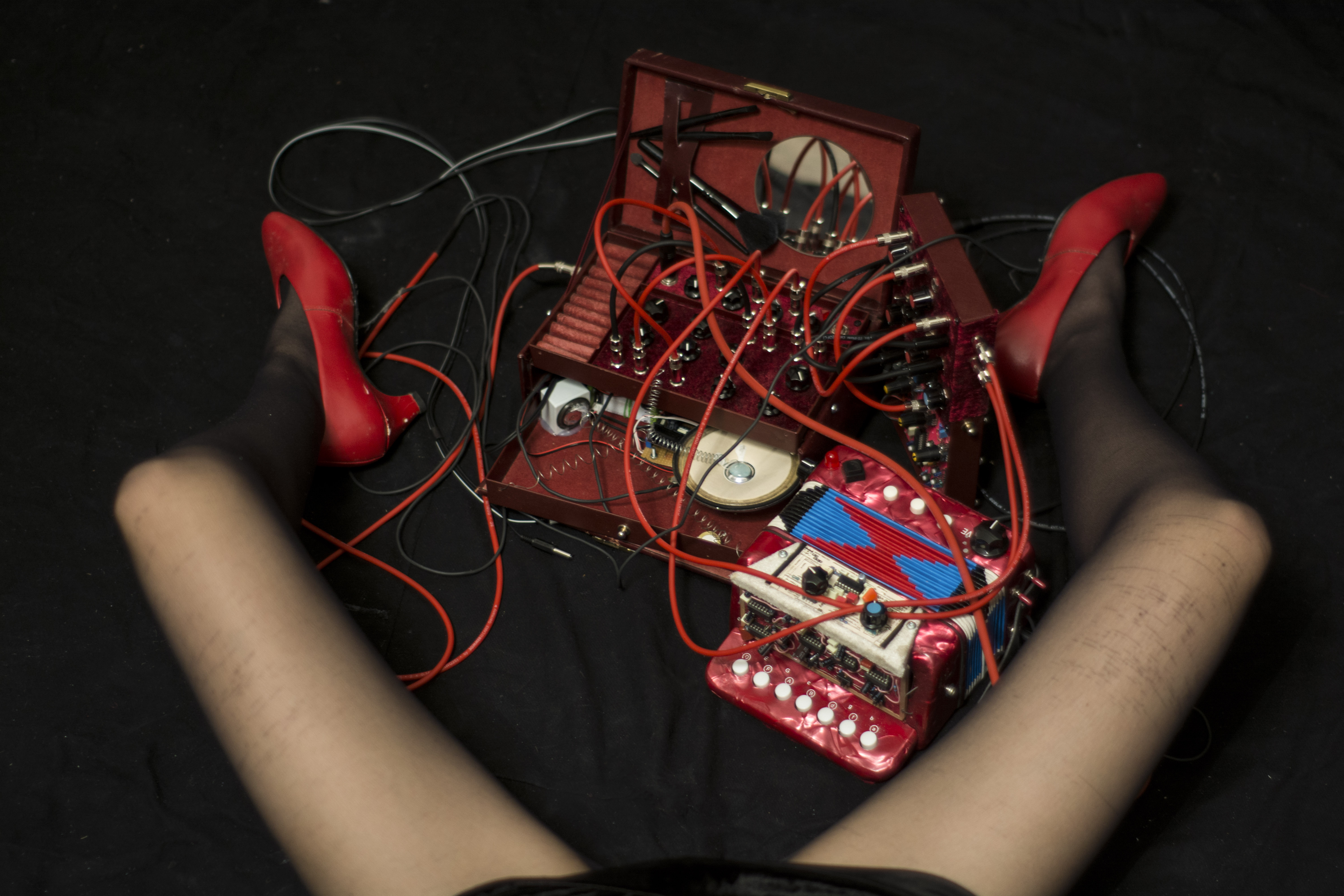 Coquetta . Dormestic Beauty
Coquetta is a slow body preparation that occurs in eight steps of action: face-scrubbing, foundation, eyeshadow, curl the lashes, mascara, eyebrows, cheeks and lips. Powder-puffs, kabuki brushes, eyelash curlers, lipsticks and other beauty tools that enclose sensitive electronics are manoeuvred to apply cosmetic layers on the skin. The buzzes of the maquillage and other flirtatious gizmos made from trash mesh with tapping sounds of the pressure-resistive electro-shoes. The sensual phoney whirl occurs as a late night somnolent beautification ritual for a flawless look and a fresh day start.
-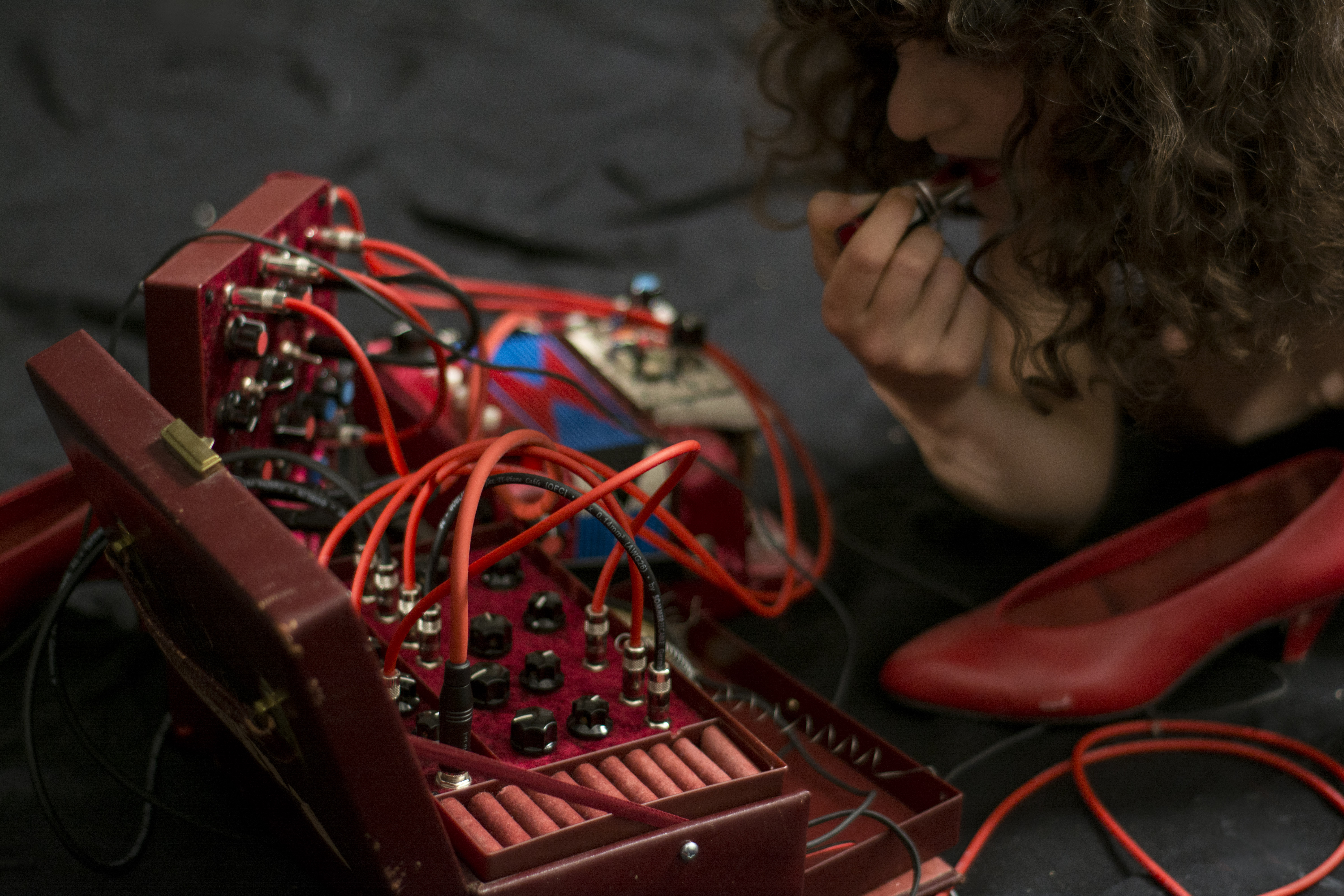 Ioana Vreme Moser (1994), is an Romanian transmedia narrator and sound artist engaged with research activities, electronic poetics, and ludic notations.
She uses organic materials, lost and found objects, junk, machinery and whispers to disclose inconspicuous events that appear on a daily basis in intimate environments.
Active mainly in Eastern Europe, she has been closely engaged with the Electroacoustic Music Studio Krakow, Kinema Ikon group and Simultan, Media Art Association, Timișoara.
Her work, involves electro-mechanical instruments, performances, sound sculptures and installations, drawings, softly spoken recordings, data compendiums and video pieces. Currently, she is based in the T10 artist collective, Berlin.