Thor Bräu für SLEEP48
SCHLAFGUTBIER
Food and Drinks
STWST CLUB / served during SLEEP48 Club Nights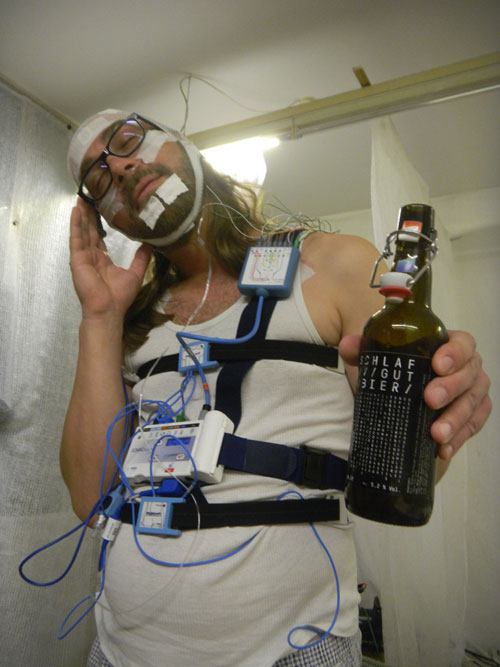 A sleep proband of Sleep Battle is presenting Schlafgutbier.
-
At STWST48x4 SLEEP, an extra-brewed "Schlafgutbier" is served for 48 hours - with the special ingredients St. John's wort and Swiss stone pine.
-
Name: Schlafgutbier
Ingredients: Malt, Hope, Water, St Johns Wort, Stone Pine
Alcohol: TBA
Date of expiry: TBA
Quantity: 0,5l
Brewed at Thor Bräu Ottensheim für KV Stadtwerkstatt, Kirchengasse 4, 4040 Linz
Product of Stadtwerkstatt, Linz, Austria for STWST48x4 SLEEP.